UberEATS motorbike was seen to be slightly more occupied than usual – with a family of three carrying a bulky delivery backpack. The backpack seems to be dangling out of the seater at the back of the motorbike. The child is believed to be younger than 12, according to Roads.sg.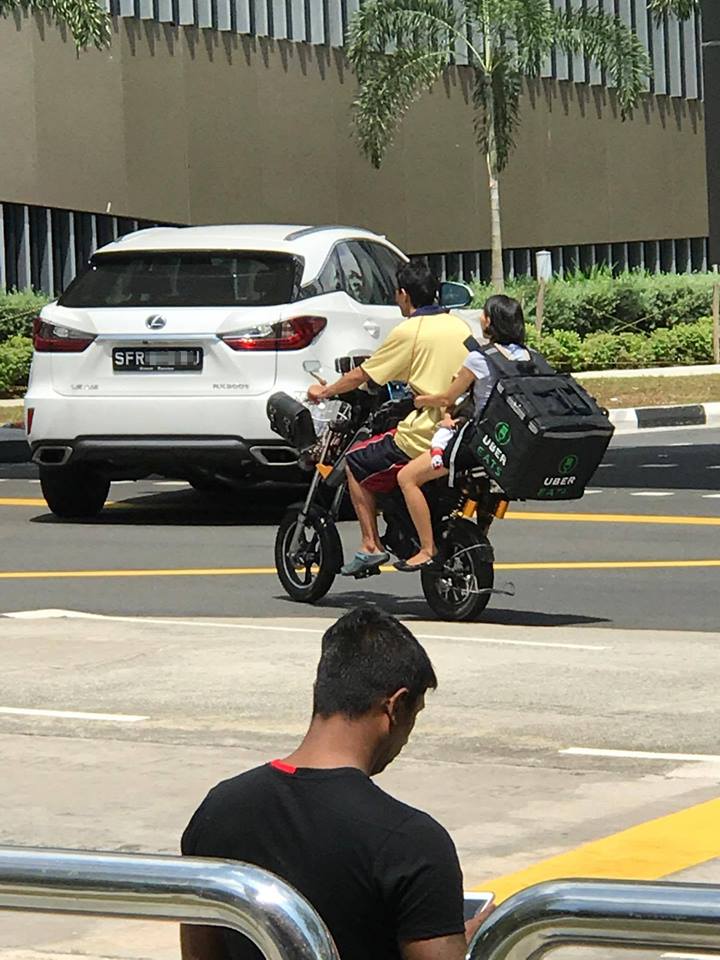 Roads.sg teases that the food delivery looks a little "serious" as it has to "involve the whole family".
The incidence posed questions regarding road safety.
In a facebook post, Roads.sg expressed , "we wish riders would be more responsible to adhere to riding Code of Conduct.
"Wearing helmets and children of ages 12 and below, are allowed to be carried only if they are seated in a properly secured carrier on the bicycle.
"We wish family well and hope they will put safety first above all else."
UberEATS is an online meal ordering and delivery platform launched by San Francisco, CA-based ride sharing company Uber Technologies. The service has expanded to more than 112 cities across 28 countries, where it has 60,000 restaurant partners, the company said in a statement.
Netizens have made suggestions such as reporting to Ministry of Social and Family Development (MSF), as well as abolishing class 2 license system, highlighting children's safety should be handled with extra responsibility.
Source : http://www.theindependent.sg/ubereats-food-delivery-taken-to-the-next-level-with-2-adults-and-1-kid-on-a-bike/